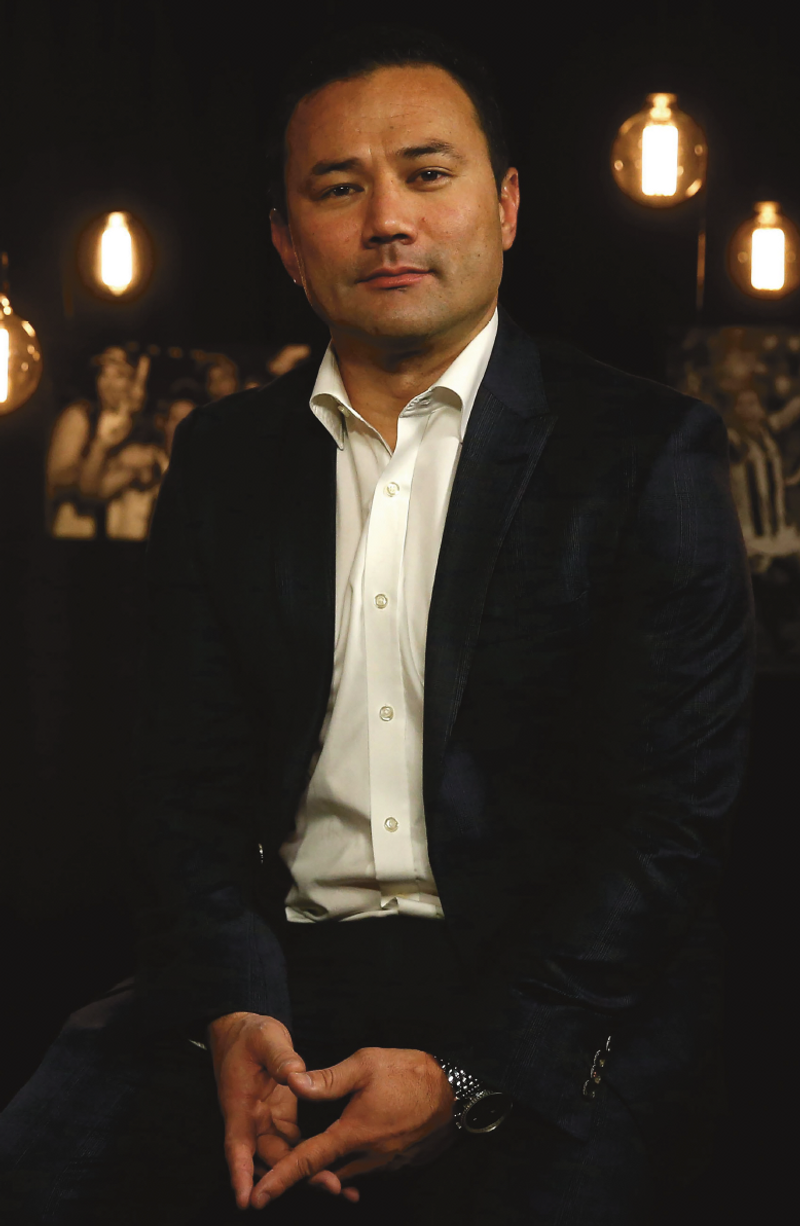 Class of 1993
Son of a Korean mother and an American father, Peter was adopted at the age of three by an Australian couple who were working in South Korea as missionaries. They returned to Western Australia and settled in Kojonup to set up a farm management business. Peter was one of seven children and did not realise he was adopted until he was nine. At the age of 10, something he did discover was his love of football and his promising skills to match. An early trauma in his football career was breaking his leg at the tender age of 13. As if that wasn't bad enough, his mother, a trained vet, spotted it was badly set and that it had to be broken again to be reset.
At 15 years of age, Peter came to Aquinas as a boarder and entered the world of state football teams. His leg healed in spite of a second break and he began to show incredible promise on the football field. Peter's sporting career has since been a roller coaster with some spectacular highs and lows.
Voted Best and Fairest at South Fremantle in 1994, he was one of the first players to be signed by the Fremantle Dockers as it entered the AFL the following year. In spite of kicking two goals with his first two kicks in AFL football, the coach did not rate him and he was selected for only two games in 1995. It seemed incredible to him at the time that he was the first player signed with Fremantle and the first player sacked!
In between selections he studied and graduated Law, but it was really a way of marking time before his next selection in AFL football. This came quickly from North Melbourne on the cusp of premiership glory when coach Dennis Pagan selected him the following year after introducing him to the selectors as "his cousin Ricky from Wangaratta" to keep his identity a secret. He was asked back to the Dockers in 2000 where he was captain for five seasons. He was awarded three Doig Medals and in 2006 awarded the Ross Glendinning Medal, before retiring in 2008.
Subsequently, he was offered and accepted a position on the board of the Dockers. Recently, after years of success in the media and public speaking, he stepped down from the board and became the General Manager of the Fremantle Dockers. On being appointed, he spoke of the importance of relationship building and being the best that you can be. He also mentioned the importance of the "whole player" and what they do off the field to contribute to society.