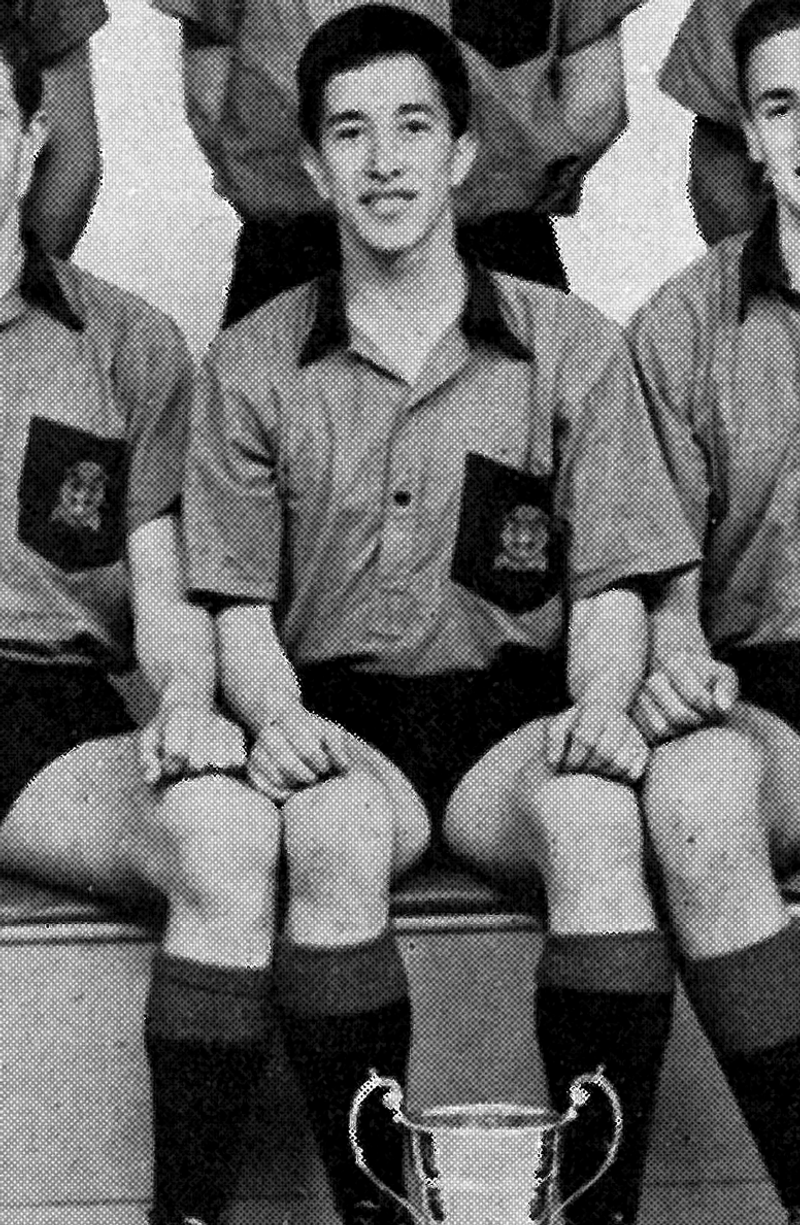 Class of 1957
Born in Kuala Lumpur, Malaya in 1940 to Eurasian parents Don was one of seven siblings in the Martin family. He arrived in Perth from Khota Bharu in 1951 and began boarding life at Aquinas along with two of his three brothers. Don took to boarding life immediately and found his key strength and love of hockey on the playing fields at an early age. He immersed himself in the life of the school, did well in the classroom and on the field. In his leaving year, he was prefect and captained the cricket and hockey 1st teams. Don was voted the hockey team's best and fairest in 1954 and 1957, having played in the 1st XI every year since he was 12! Which must be a record even now! He also played for the school in football and athletics. It was a full life. Academically he excelled in Mathematics and came eighth overall in his year.
Soon after leaving school he was selected to play for WA in the U/21 Colts team and went on to have a stellar Olympic hockey career. He played for Australia in 1961, winning the Manning Memorial Cup in a victory over New Zealand and continued playing for his country from 1961 to 1964 and again in 1968, in total playing 19 international games over five years. Don won bronze at the 1964 Olympics in Tokyo and four years later he played in the 1968 team that won silver in Mexico. It was said on the field Don was "…exceptionally quick over a short distance in the forward line (at centre forward and later as a right inner) which saw him score many opportunistic goals. He had excellent trapping skills which complemented his uncanny goal sense." Don was widely respected for his fairness and devotion to his game, qualities first brought out in him on the playing fields of Aquinas College. He also achieved an Australian hockey umpire's badge and officiated at an Australian junior carnival. He was a WA state senior team selector and coached a Women's 1st Division team.

There is still to this day an award named after him in junior hockey, the "Don Martin Sportsmanship Award" first awarded in 1972. Don was inducted into the Western Australian Hockey Hall of Champions in 2010. He pays tribute to his parents and to the Christian Brothers for teaching him the value of learning the basics and applying the principles of fair play.

At work or on the sports field, he maintains: "…it's incredibly important to have a good command of the basics." One of his contemporaries says of him: "Don Martin set high standards as a leader while at the college, and he maintained that approach in both his business and sporting careers."