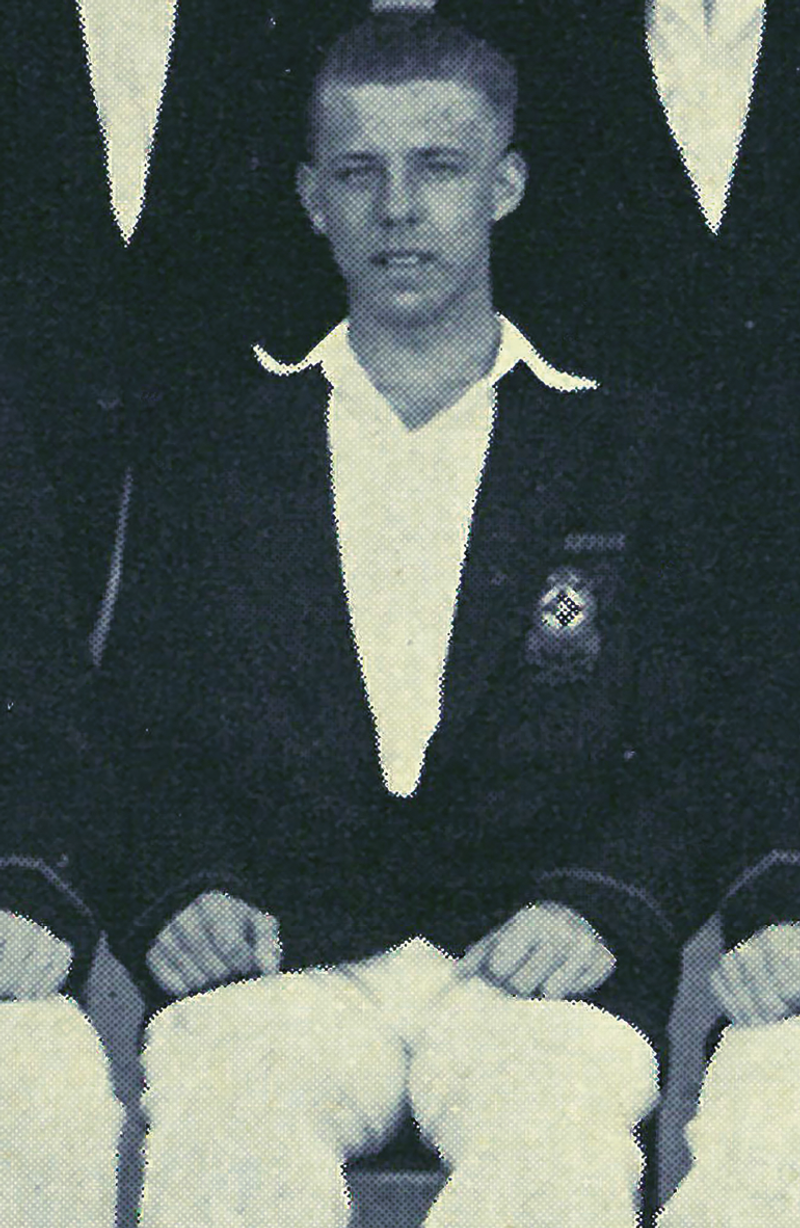 Class of 1955
Born the son of Aubrey, a journalist and former WA middleweight boxing champion and Irene, nee Dobson, Brian came to Aquinas when his family moved to Perth in 1946. He won a state bursary to study dentistry at the University of WA. During his university days, Brian's pride in Aquinas was very evident to all who saw him driving around in his ute which was painted in the trademark red
and black stripes. On graduating, Brian practised in Mt Magnet 600kms north-east of Perth. He met Lizzie Meehan from Geraldton who remembers the occasion very clearly: "a hot dusty drive in the mobile dental van, it was an offer to make him a cup of tea that won his heart". After marrying in 1965, they set off on the Oriana from Fremantle bound for the US, which was the beginning of a huge adventure. Brian completed a master's program in dental public health at the University of Michigan in Ann Arbor and went on to study at the National Institute of Health in Washington DC. He and Lizzie moved to London for seven years where he worked at the London Hospital in Whitechapel, completed his doctorate and their two sons Ashley and Matthew were born.
As is frequently the case when you do a great job the first time around the University of Michigan pursued him and brought the family back as assistant professor of the School of Dental Public Health, and shortly after he became a professor. He held many senior positions in the public health arena before retiring in 2005 as Professor Emeritus.

Brian is world-famous for three editions of "Burt's Book" which is obligatory reading for anyone pursuing dental public health. He was an expert in his field but was also known for his wholehearted mentoring of current and former students.

But this is only half his story: when diagnosed with high cholesterol and risk of heart disease he and his wife changed their diets and designed a rigorous exercise regime. Short runs around the block morphed into short road races and eventually marathons. In fact he competed in seven Boston marathons. (Best time: three hours and one minute!) They also competed in triathlons and Ironman contests in Hawaii and Perth.

Sadly, Brian lived with Parkinson's disease since 2009. His passing on September 9, 2019, prompted a stream of testimonials from American and international friends, colleagues, and former students, many of whom he mentored through their invariably prestigious careers.
He inspired his students to achieve beyond their wildest expectations both in the classroom and on the running track. The Dean of the College of Dentistry at the University of Florida, Isabel Garcia said: "Brian leaves a tremendous legacy as an outstanding researcher, teacher, mentor and much more".